posted by Jen
Once the J. Hershey Building Consultants team makes recommendations to our client on what the issues are and how to repair them, we then assist the Association with the preparation of bid repair documents as needed for bidding and permitting.  We offer coordination and preparation of these documents for all site and building related issues.
After bidding is complete and a contractor has been hired we perform construction monitoring on behalf of the Association to observe that work is being performed in accordance with the contract.  Our site visits are followed up with easy to read written reports and color photographs so our clients know how the repair work is progressing.
The replacement of the roofing for the Association shown below will first begin with the removal of the air conditioning units.   This Association consists of (1) 3-story building containing (24) units.  Replacement of the roofing shall begin next week and is anticipated to last three weeks.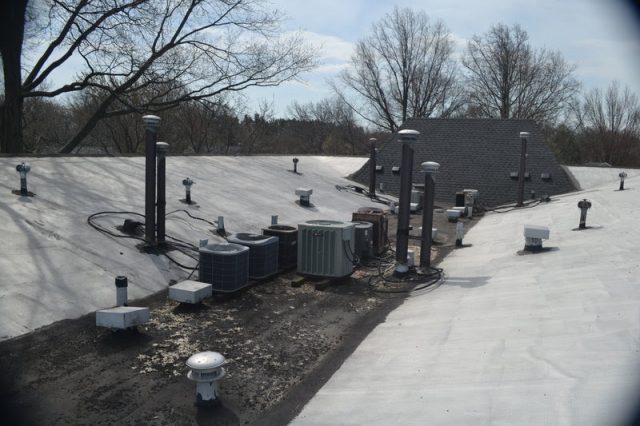 posted by Jen
Our team is on-site this week in a suburb of Orlando, Florida performing a Reserve Study site visit for a large scale 55+ community.  This Association consists of (938) single-family homes and the Association is responsible for maintaining:
Clubhouse including an indoor tennis court, stage, exercise room, library, kitchen, billiard room, craft room and meeting rooms
Indoor and outdoor pools
Craftsman barn
(6) Tennis courts
(8) Shuffleboard courts
(4) Bocce ball courts
(6) Horseshoe pits
RV parking lot
(5) Lakes
All streets and common area lighting and landscaping
Indoor pool and related components
Outdoor pool and related components
Craftsman barn
We have the expertise to provide comprehensive Reserve & Transition Studies for any sized Association and because we are regularly involved in many building repairs we have accurate information on construction costs for all types of components and building systems.
Give us a call today at 844-543-7743 or email Jen at jk@jhersheygroup.com to request a proposal.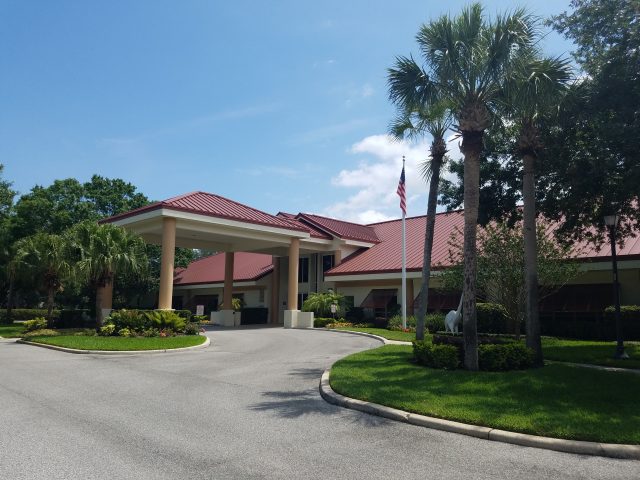 posted by Jen
We are on-site today at this beautiful condominium association just west of Philadelphia performing a Transition Study site visit.  This 55+ community has recently transitioned over from the developer and consists of (64) units in (2) 4-story buildings.  These buildings contain underground parking, a fitness center, library and solarium! Contact us today at 844-543-7743 or click here to fill out our online Reserve/Transition Study Request Form. With budget season right around the corner, now is the time to complete your Reserve or Transition Study so you have an accurate and detailed capital improvement plan moving forward.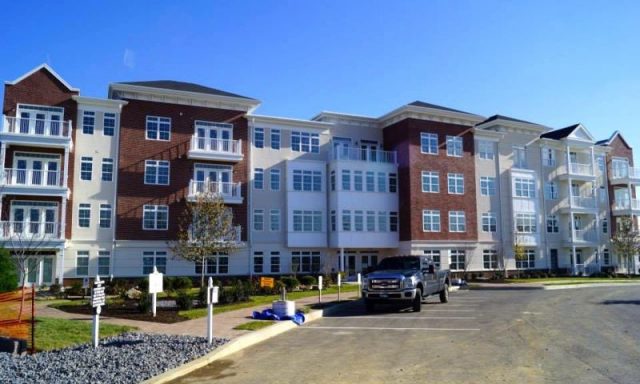 posted by Jen
J. Hershey Building Consultants regularly provides complete project management for our Community Association clients including the initial property evaluation, design of drawings and specifications, assistance with bidding and construction monitoring. It is our goal to simplify the lives of the property managers we work with everyday by being their "go-to" firm!  Give us a call today at 844-543-7743 to discuss your project.   Below is an example of a current project!
Construction has wrapped on the balcony repair and railing replacement project for the Association shown below. Our team has been involved from the start providing all phases.   This Association consists of (152) units in (6) 3-story buildings.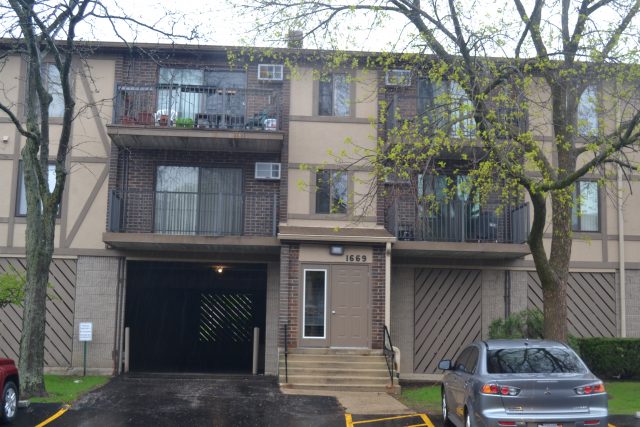 posted by Jen
The April issue of The Blue Print is now available to read by clicking here!  This month's newsletter unveils a brand new section titled "J. Hershey Media" where we will keep you updated on articles, podcasts and videos we have created.  We also talk about several J. Hershey Building Consultant projects currently in progress for our community association clients in three different states!  Along with community association projects in Illinois, Michigan and Florida we also have active projects in Pennsylvania and Ohio!  As we celebrate our 10th Anniversary in May our success would not be possible without our clients, business partners, friends and family.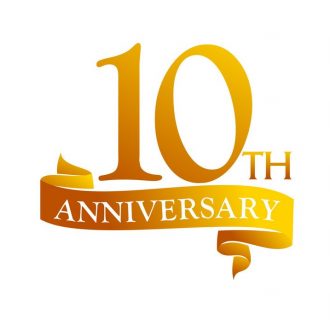 posted by Jen
Spring has sprung and the J. Hershey Building Consultants team is busy providing Project Management services for several large community association projects!  Project Management services include:
Providing construction monitoring to include in-progress site visits to review the construction status.  Site visits are followed with a written report that outlines the construction work performed, schedules, payment applications as requested, and issues that may arise.  We also provide contract administration to include answering questions generated from the Association, property management and contractors.
When you hire J. Hershey Building Consultants to provide all phases of work from the initial evaluation through project management this is the type of service you can expect….
"Initially we hired J. Hershey to determine the scope of work for our re-roofing project and write the specifications.  Your work was done in a timely manner and well detailed.  The bidding phase went smoothly, and your firm fielded various bidders' questions in a disciplined manner.  Also, your bid summary was comprehensive and assisted us in selecting a contractor. The construction went smoothly and finished on time.  Your firm performed timely site visits to verify workmanship, etc… and periodic payout requests were handled in a timely manner.  All in all, we highly recommend your services."
Property Manager
RealManage
The images below show various community association projects where we are currently providing Project Management services.  Please reach out to us today at 844-543-7743 or jk@jhersheygroup.com to discuss your upcoming project needs!
Balcony Railing Replacement Project
The top floor balcony shows the original railings and the lower balcony railings have been replaced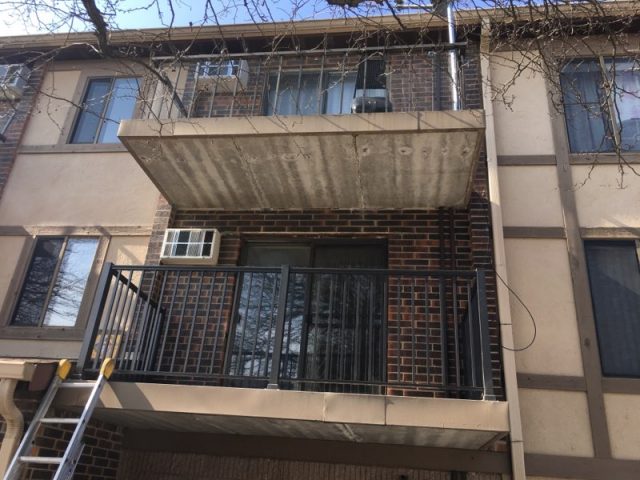 Roofing contractors are measuring for new custom metal flashing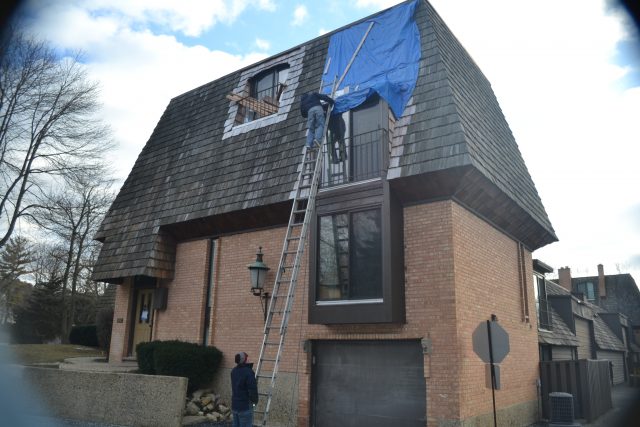 posted by Jen
Do you know the qualifications of the person performing your Association's Reserve or Transition Study?
Is the person who is visiting the property a licensed professional or are they an unlicensed employee who may or may not have a college degree in architecture or engineering?
Does the licensed professional produce bid repair documents or provide construction monitoring of capital improvements for multi-family properties or is their experience restricted to the preparation of Reserve Studies?  We consider it to be beneficial for a professional who is preparing your Reserve Study to have experience with building design as well as involvement in the building construction process.
When you hire J. Hershey Building Consultants, your Study may likely performed by the President of our company, John Hershey.  With over 30 years of experience, John is a Reserve Specialist, Licensed Architect, CAI Educated Business Partner and a member of the CAI National Business Partner Council.  John is regularly contacted by Property Managers and Property Management companies to solve complex issues that arise at Community Associations.
Click here for our easy-to-use online Reserve/Transition Study Request Form.  Below are examples of a recent Reserve Study and Transition Study completed by our team!
RESERVE STUDY
The Association shown below is responsible for maintaining the exterior of (63) ranch-style homes along with a pond, gazebo, lighting and landscaping.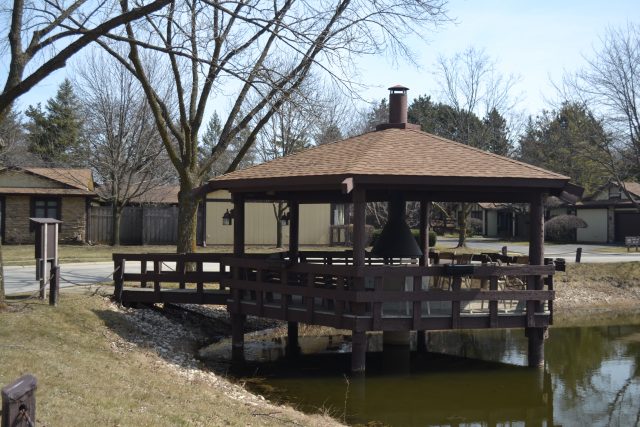 TRANSITION STUDY
The Association shown below maintains the exterior of (27) units in (9) 2-story buildings along with mailbox kiosks, streets, sidewalks, lighting and landscaping.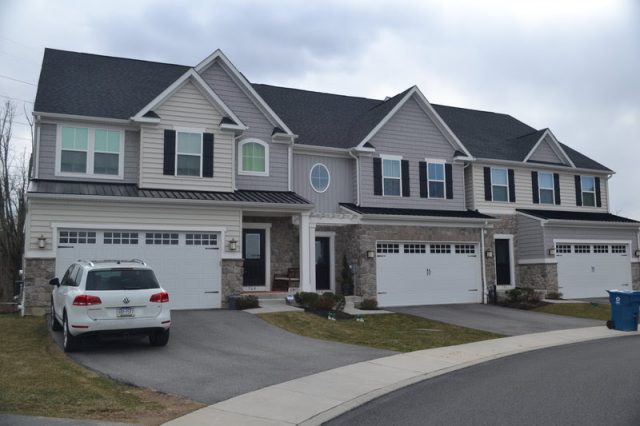 posted by Jen
J. Hershey Building Consultants is a proud member of Community Associations Institute Chapters in Illinois, Wisconsin, Michigan, Ohio, Pennsylvania and Florida.  Recently, our President, John Hershey, had an article published in the CAI South Gulf Coast Community Voice Magazine!  "What's the Diagnosis…Leak Investigation" focuses on one of the most common and frustrating issues property mangers and community associations face…water leaks! Please click here to view the article which begins on page 10.
As a CAI Educated Business Partner and a designated Reserve Specialist, John regularly travels to events throughout the country, guest speaking, networking and building relationships with property managers, association board members and business partners.  Please reach out to John today at jmh@jhersheygroup.com to discuss any upcoming speaking engagements or article needs for your company or publication!

posted by Jen
In 2015, we performed an evaluation and provided drawings and specifications for a facade repair project at the Association shown below.  This Association is now ready to move forward with making the repairs.  Before we can issue the drawings for bidding we will perform a second building evaluation to determine if additional repair work is needed due to the amount of time that has passed.  We will then modify the drawings as necessary and prepare the bid packets.  To request a proposal for your building evaluation needs please contact Jen at jk@jhersheygroup.com or 844-543-7743!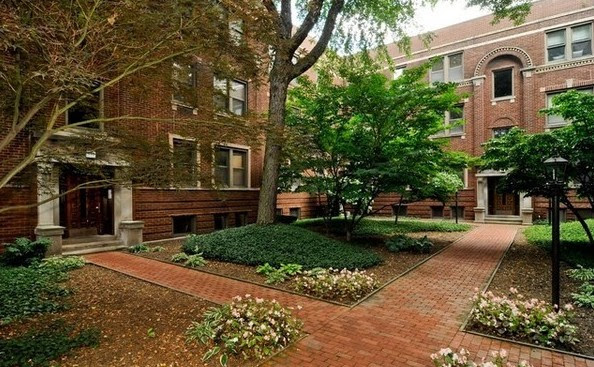 posted by Jen
Our February issue of The Blue Print is hot off the press and ready for your viewing!  Click here to read a wonderful testimonial from a long time J. Hershey client and learn about current design and consulting projects in the works!