It's balcony season! Or, more appropriately, it's settlement season! Now is the time of year we see many balcony and foundation issues as the ground dries out to reveal soil settlement and erosion. As with the quality of materials, design, and workmanship in the creation of a built structure, the quality of soil matters. In many ways this remains a blind spot with boards and community associations.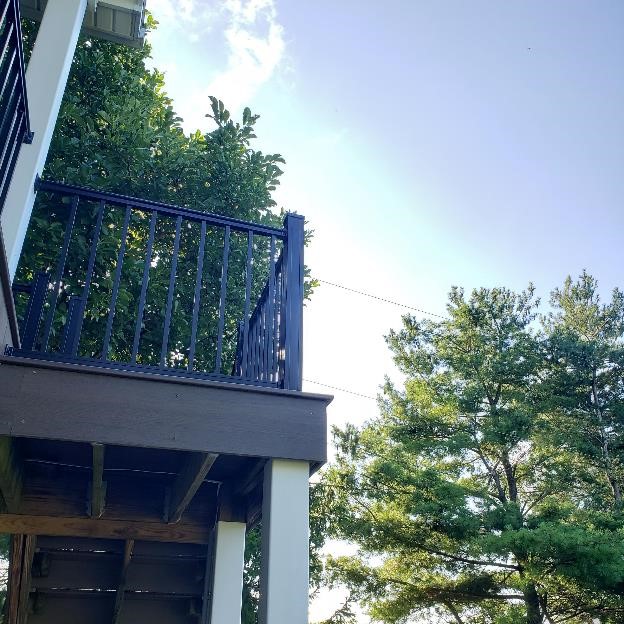 Solving for Settled Balconies
J. Hershey Building Consultants was called in to investigate balconies that were not level. Our inspection identified multiple concrete pier foundations that had settled, causing balconies to shift. Due to the number of pier foundations that had moved, we recommended soil borings to check stability of the soil. This inexpensive practice ensures the correct repairs are made. If the soil is not stable as can frequently happen with "fill" soil, balcony instability and repair will be a constant battle and can create a cost burden. Soil borings reveal the soil condition so balcony repair can move forward as needed while taking direction from the soil borings learning. An ounce of prevention!!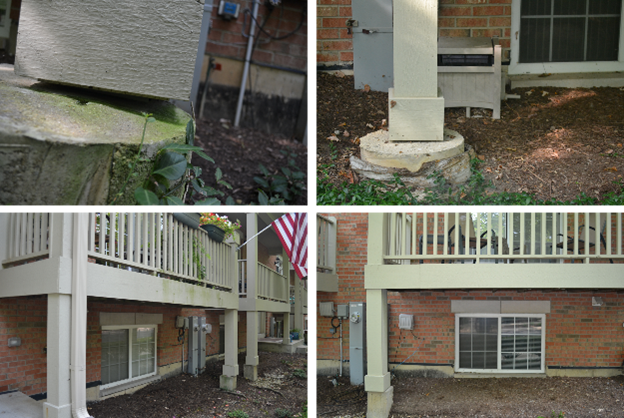 Above pictures show concrete pier shifts such that balcony support is no longer plumb, causing balcony floor movement. It is likely that the piers shifted due to soil "organics" created by tree roots and decomposition. This is fairly common but when multiple points of shifting occur the soil composition should be evaluated.
Leveling the Floor of a Single Condo Unit
Old warehouses converted to condos is a great re-purposing of existing structures and make for living spaces with character. However, on this occasion the building was not re-engineered to consider what is deemed acceptable by a homeowner for a level floor. J. Hershey Building Consultants collaborated with a structural engineer on a plan to level the floor without significantly impacting existing plumbing, saving the association from more costly repairs.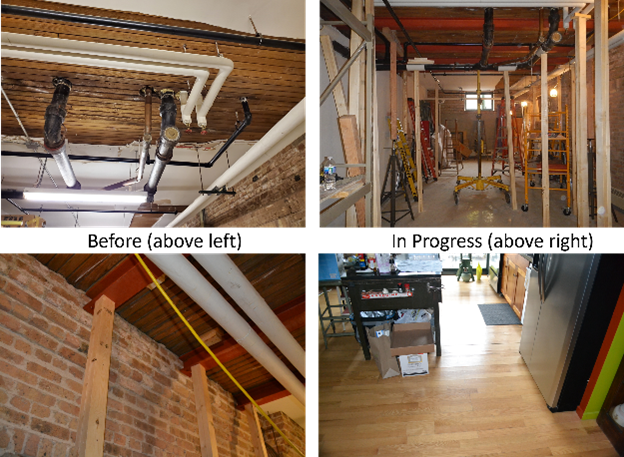 Our collaborative design also enabled the floor to be raised incrementally over a series of days rather than weeks or months, which can reduce project time, cost, and homeowner disruption considerably. Above left you see final I beams installed to support the raised floor that do not impact existing utilities. On the right you see the final leveled floor.
Foundation Repair Single Unit in HOA
This foundation showed significant cracking, potentially a result of being located on a man made slope adjacent to a retention pond.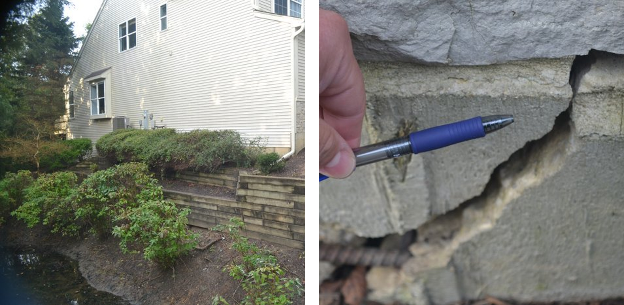 J. Hershey Building Consultants collaborated with a structural engineer for a solution that involved installation of steel piers to stabilize the foundation. Rebar, sealant, and an epoxy injection were used to remedy the cracks and deliver an attractive resolution. J. Hershey provides a full range of services including competitie cost bidding and construction managment.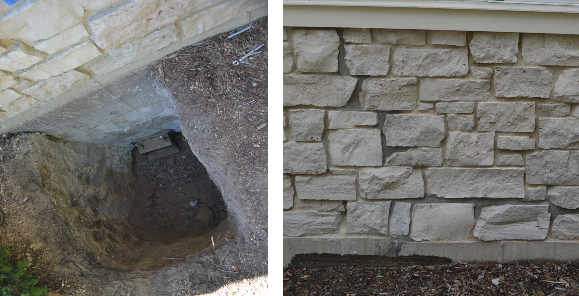 J. Hershey Building Consultants is happy to partner with boards to problem solve single unit issues such as the examples above. Our focus is always on a quality solution that minimizes cost and homeowner disruption. The repair work for this project was completed within one week.

Rebuilding After Fire Damage
Thankfully, everyone evacuated safely from this condo building when the fire happened. J. Hershey Architecture has been contracted to help this association rebuild the fire damaged portions of the building. When something like this happens there is need to first make sure what remains is structurally sound. Additionally, the impacted spaces cannot be rebuilt as they were, they must be brought up to current structural, plumbing, mechanical, and life safety codes. J. Hershey Architecture is adept at working with local authorities to meet code requirements and get proper permits to rebuild. We look forward to featuring completed project pictures in a future newsletter.

Location, Location, Location!
When a family is outgrowing a home but love the area they are in J. Hershey Architecture has been happy to assist in building onto the existing home structure. See a few before and after examples below.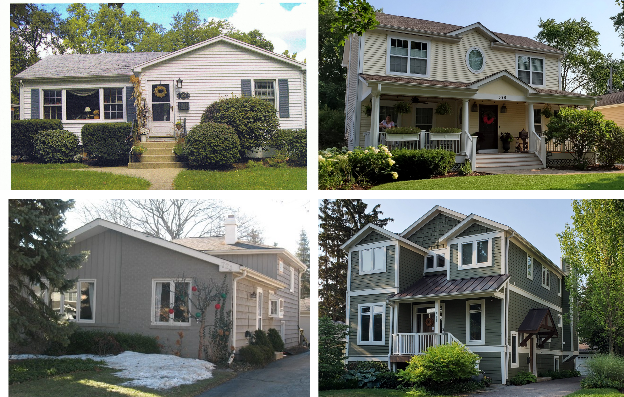 section two