Letter from the President
The Spring renewal this year feels more significant and bittersweet than ever before, for obvious reasons. We are all eager to return to something that feels more active and normal, but cautiously as we do not want to forget the lessons of the past year. With deep respect for those who have been impacted by the pandemic, I wish for you all a healthy and happy Spring.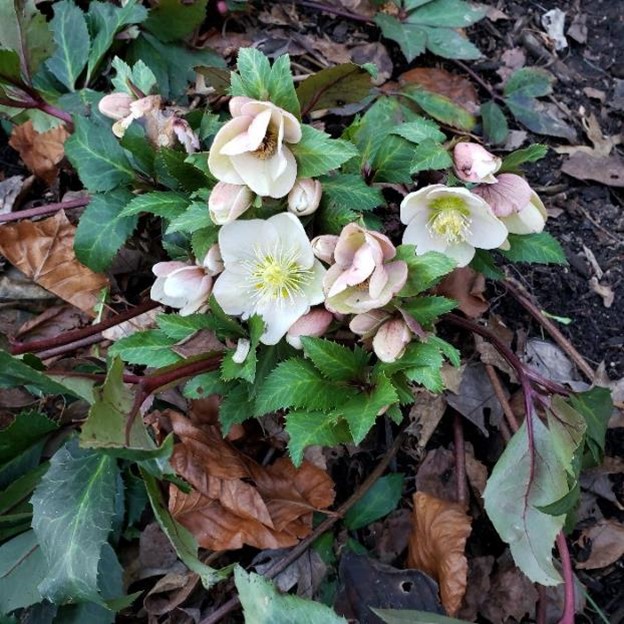 As we continue to serve our clients we have expanded to become business partners in 10 CAI chapters and have updated address locations which can be found at the end of this enewsletter. As always, for all your consulting, design, construction and community association needs please do not hesitate to contact me at 844-543-7743 or jmh@jhersheygroup.com.
Sincerely,
John
John Hershey, AIA, NCARB, LEED AP, RS, CAI Educated Business Partner
"My satisfaction comes from solving complex issues and being the "go to" professional for our Clients' needs."
---

Ice Damming and Water Infiltration
This winter's weather created ice damming across many parts of the country. The freeze/thaw cycles enable ice dams to force water up under shingles and can cause water to leak into attics, ceilings, or walls. Ice dams can damage roof shingles and gutters or worse, they can create drop hazards.
Now is the time to proactively review property conditions for any existing damage and plan to prevent future problems with improved insulation, ventilation, and other techniques.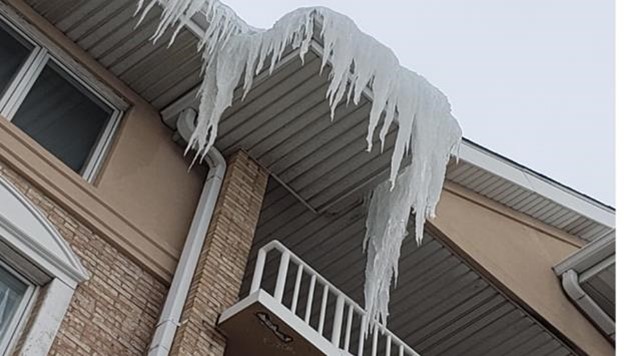 J. Hershey team members have an extensive knowledge of residential design, engineering and construction. This allows us to provide our property management clients with a range of services that many others do not offer, including evaluations of water damage to identify the source.
A recent client project regarding water infiltration provides a good example of why deep construction expertise enables better understanding of cause. The unit in the photo below had ongoing and constant dampness in the ceiling. The association was considering replacing the roofing and siding. John identified the cause as the furnace condensate line not being properly attached, which meant the furnace moisture was getting as far as the hose end at the wall, and then draining into the wall just above this ceiling. The J. Hershey team was able to bring clarity and a low cost solution to what the Association thought was a roofing issue.
Please use the links below to listen to John's podcasts on water infiltration. J. Hershey Building Consultants have helped many clients understand their water infiltration issues. We can observe these situations as part of a full Reserve Study or as a separate inspection. Our site visits are followed up by a written report detailing our findings and recommendations for repair.
CONSTRUCTION ADMINISTRATION
We are presently providing Construction Administration services to clients across Ohio, Illinois, and Florida for residential and commercial properties.
Our community association clients typically engage us once we have made recommendations following a site visit or reserve study. We then assist the Association with the preparation of bid repair documents as needed for bidding and permitting. We offer coordination and preparation of these documents for all site and building related issues.
After bidding is complete and a contractor has been hired we perform construction monitoring on behalf of the Association to observe that work is being performed in accordance with the contract. Our site visits are followed up with easy to read written reports and color photographs so our clients know how the repair work is progressing.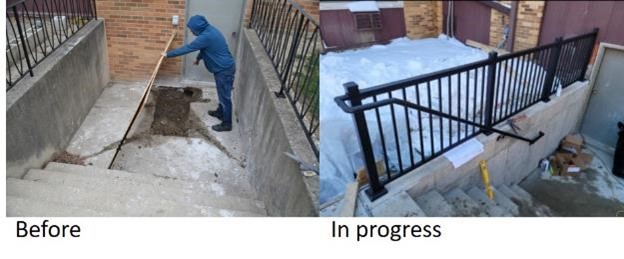 The above photos are of a property with four similar multifamily buildings. Exterior courtyards had cracking and leaning concrete in stairs and retaining walls which had become unsafe. We engineered modifications to the storm drain system, new concrete structural retaining walls and maintenance free aluminum guardrails. The new design will have a longer life expectancy than the original.


We are assisting the above property with a balcony repair project. This project includes a concrete coating to protect the balconies as well as code compliant, maintenance free guardrails. This project will be phased over 3 years to stay within the capital improvement budget.

As evidenced by excessive ponding, the above roof was beyond its useful life and did not drain well. We provided drawings and specifications for a new roofing system with tapered insulation, new curbs, flashing, and ductwork. Additional to returning functionality to the roof, we specified an easy to maintain product that was cost competitive.
RESERVE & TRANSITION STUDIES
J. Hershey Building Consultants prepared a Transition Study for this recently developed property near downtown Columbus, Ohio.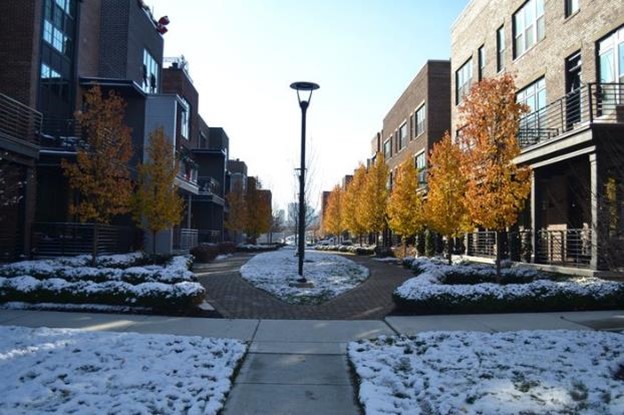 Below is an historic building located in downtown Chicago, Illinois. J. Hershey prepared the Association's first Reserve Study, drawing on both deep construction understanding ad architectural history knowledge to deliver a study that considers the unique aspects of the building.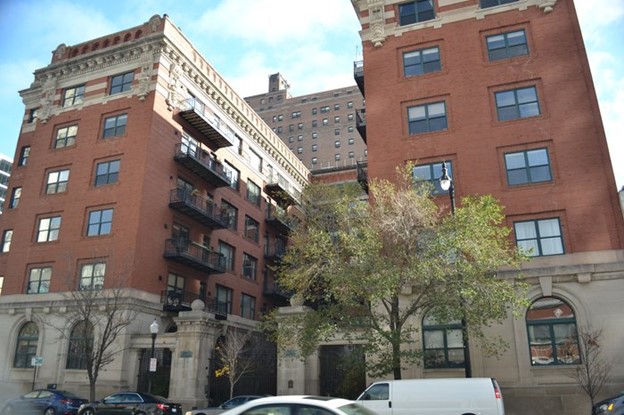 Contact us today at 844-543-7743 or click here to fill out our online Reserve/Transition Study Request Form. With budget season right around the corner, now is the time to complete your Reserve or Transition Study so you have an accurate and detailed funding plan. We perform Reserve and Transition Studies on all sizes of community associations from single family HOAs to high rise condominiums and every residential building type in between!

Our residential clients are realizing bespoke home additions or builds and utilize J. Hershey Architecture for everything from coordinating bids to checking in during construction to make sure all is to plan. We are proud to assist these clients in creating their dream spaces.

The need for more space comes with growing families. As shown above, we teamed up with this family to seamlessly design additional 2nd floor space and give the exterior a makeover.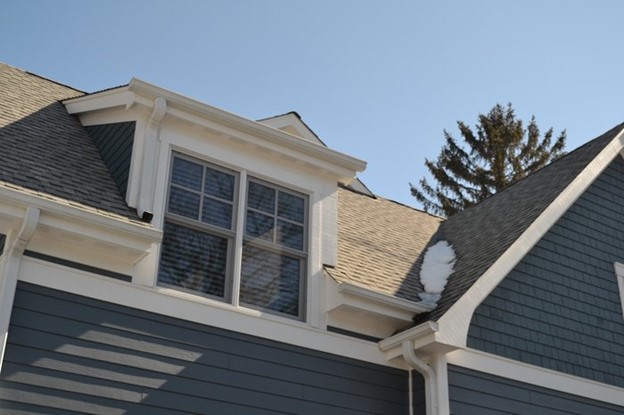 We not only perform water infiltration evaluations for community associations but also for individual homeowners. This home has had ice damming issues since it was built in 2018. J Hershey Architecture is working with the owner to implement corrective modifications.